MuscleMama4u Model Review & Profile
I love girls with muscles and if you do too then Muscle Mama is the one for you. Find out everything you need to know about MuscleMama4U and why she's the fit female bodybuilder on LiveFreeCams.com. Here's what you can expect to experience during a private cam show with her.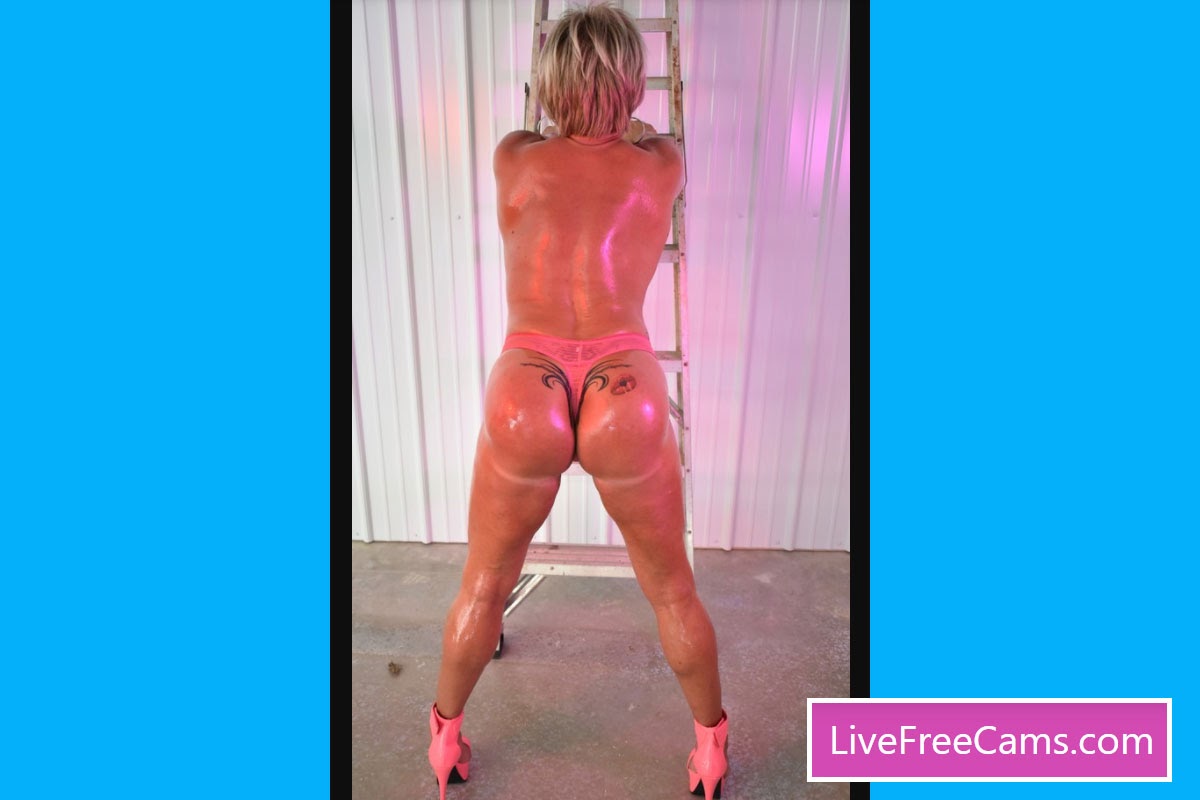 MuscleMama4u Is A Horny Muscle Girl
There's really nothing like a muscle girl who loves to have fun with her own body. That's Muscle Mama 4U in a nutshell. They're tough to come across, though. You have to find a girl who's willing to put the work into keeping her body in peak physical condition while still taking the time to let herself have some fun. That's what you get with MuscleMama4u.

She knows that she has to work hard to look like she does, but she also knows that she has to play hard if she wants to keep playing with the strangers that she loves online. She's always willing to try something new if it looks like it might be fun to her.

Musclemama4u's more than okay with roleplaying as someone who can take charge of you and keep you in line. All she has to do is flex her muscles and you'll do every last thing that she tells you to do. That's just how it is with her and she's never going to just sit back and take it. She's large and she's always in charge when it comes to her pleasure.
She's Super Nice And Really Hot
You don't have to just be into muscle girls to enjoy her body, though. She's hot no matter what you like to see. She has blonde hair and blue eyes with a strong athletic build. Best of all, she still has a totally natural set of 34GG tits.

You just never see that on a girl like Muscle Mama and she uses them to the best of her ability. She even has piercings and tattoos for you to find once you get her totally naked and showing herself off to you on her cam.
Great Roleplay Shows
As a strong girl who always takes care of everyone, she doesn't have any time for mama's boys in her life. If she's going to spend any time on someone, he has to be able to take care of himself. That doesn't mean she doesn't like to roleplay, though. She loves to take on the role of the angry stepmother, the strict teacher, or the horny step-aunt.

All you have to do is ask her and she'll take you over right away. Just make sure that you're ready to let her dominate you. She's not going to let you up until you fully satisfy her and every last desire that she happens to have.

She takes her roleplaying seriously and you should as well. Let her call you into her office and tell you that you've been a bad boy and need to be punished. Maybe she'll become your stepmother and order you to your knees so she can lower her ass down onto your face and force you to eat her out if you ever want to breathe fresh air again. The only limit is your own imagination and how far she wants to push you.
Conclusion: Let MuscleMama4u Take You Over
If you want a woman who knows how to take care of herself and make you give her everything she wants then you need to talk to MuscleMama4u. She's on her cam at all hours of the day and night.

If Muscle Mama is not at the gym then she's right here and waiting to play with someone. I promise, you will never find a muscle girl with bigger boobs and she's more than happy to let you play with them. Head into her room and you won't be able to leave until she lets you.
Conclusion: Let Lanae Brielle Bounce On You
There's no reason to let a special ebony girl like Lanae Brielle pass you by. She wants to ride you and she's the best at it. She knows what you like to see and how you like to put yourself into the action. That's what she's all about. All you have to do is sit back and let her take care of everything for you. She's never let anyone down and she's not going to start now. Check her out and you'll always have a cam girl that you can visit when you want to be part of the show.

Check Her Profile Out - Click Here